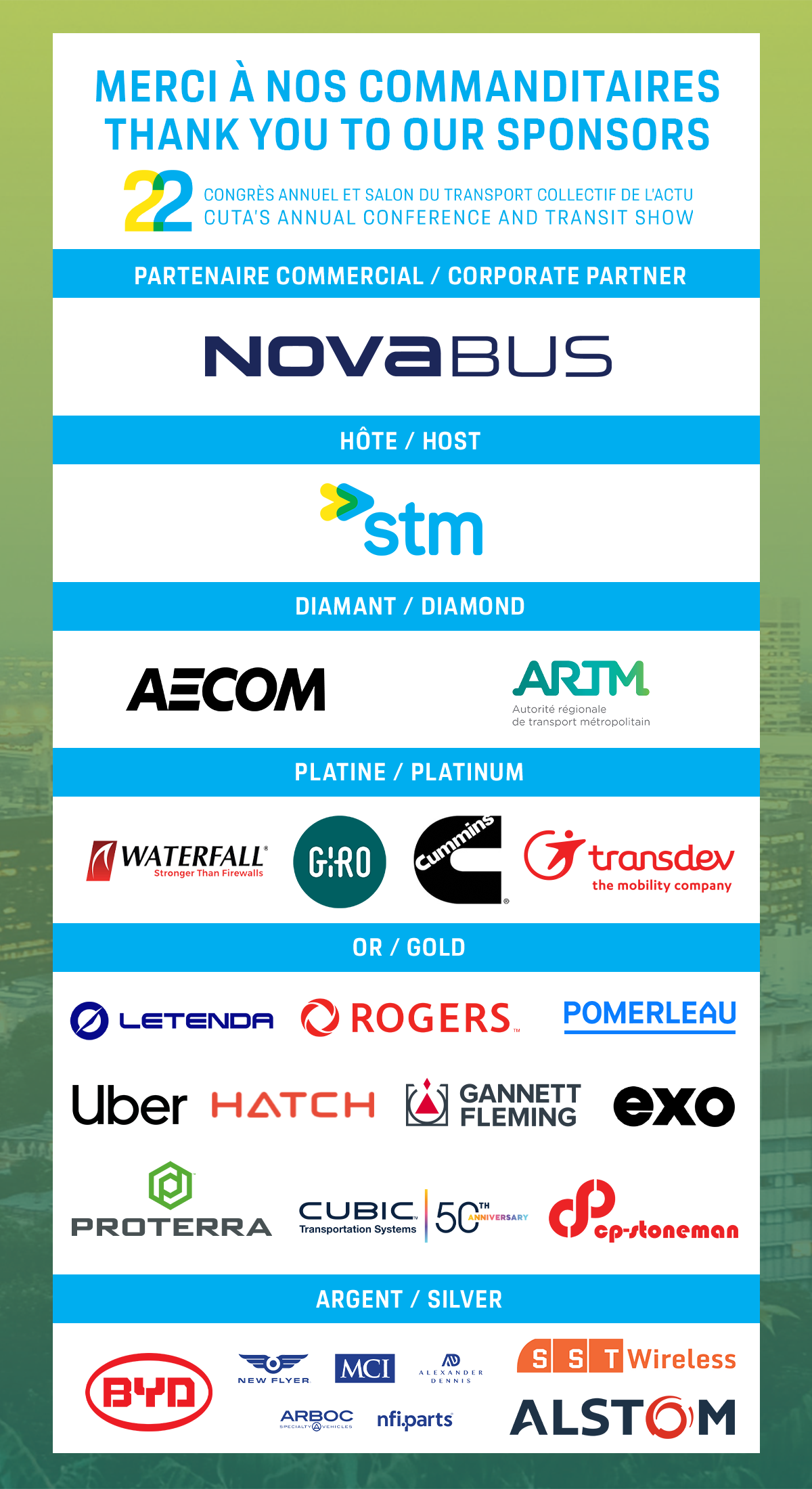 Frequently Asked Questions (FAQs)
No this event will be for in person attendees only.
CUTA's conference is now 100% SOLD OUT for our 2022 fall conference in Montreal, Oct 23-26 but we encourage any interested in attending to join us for our open-to-the-public FREE trade show at the Palais des congrès de Montréal.
Our next Annual General Meeting will be held in Saskatoon (Spring 2023); followed by CUTA's Annual Conference and Transit Show, which will be held in Edmonton (Fall 2023).
No. Our conference is now SOLD OUT, but members of the public are welcome to attend the Transit Show Oct 25th at the Palais des congrès for FREE. CUTA welcomes all members and non-members to attend. However, if you are a member, you can register for future CUTA conferences at the discounted member rate. To become a member or to renew your membership, please contact membership@cutaactu.ca
You will have access to a list of conference attendees, sponsors, and speakers once you create your profile in our event app. The platform app will allow for direct messaging, email communication, video meetings and other networking opportunities. This will be shared approx. 1 week before the event via an email invitation.
Yes. You will receive a free registration for the day you are speaking. If you wish to attend the full conference you will pay the difference.
Speaker registration discount would be $300
Until Sept 7th – Full Refund
September 8 – October 10 – 50% refund or credit to Spring 2023
October 10 – 16 – credit only for Spring 2023
October 17 – 23 – no refund