Alex Milojevic Wins the William G. Ross Lifetime Achievement Award
Published November 15, 2023.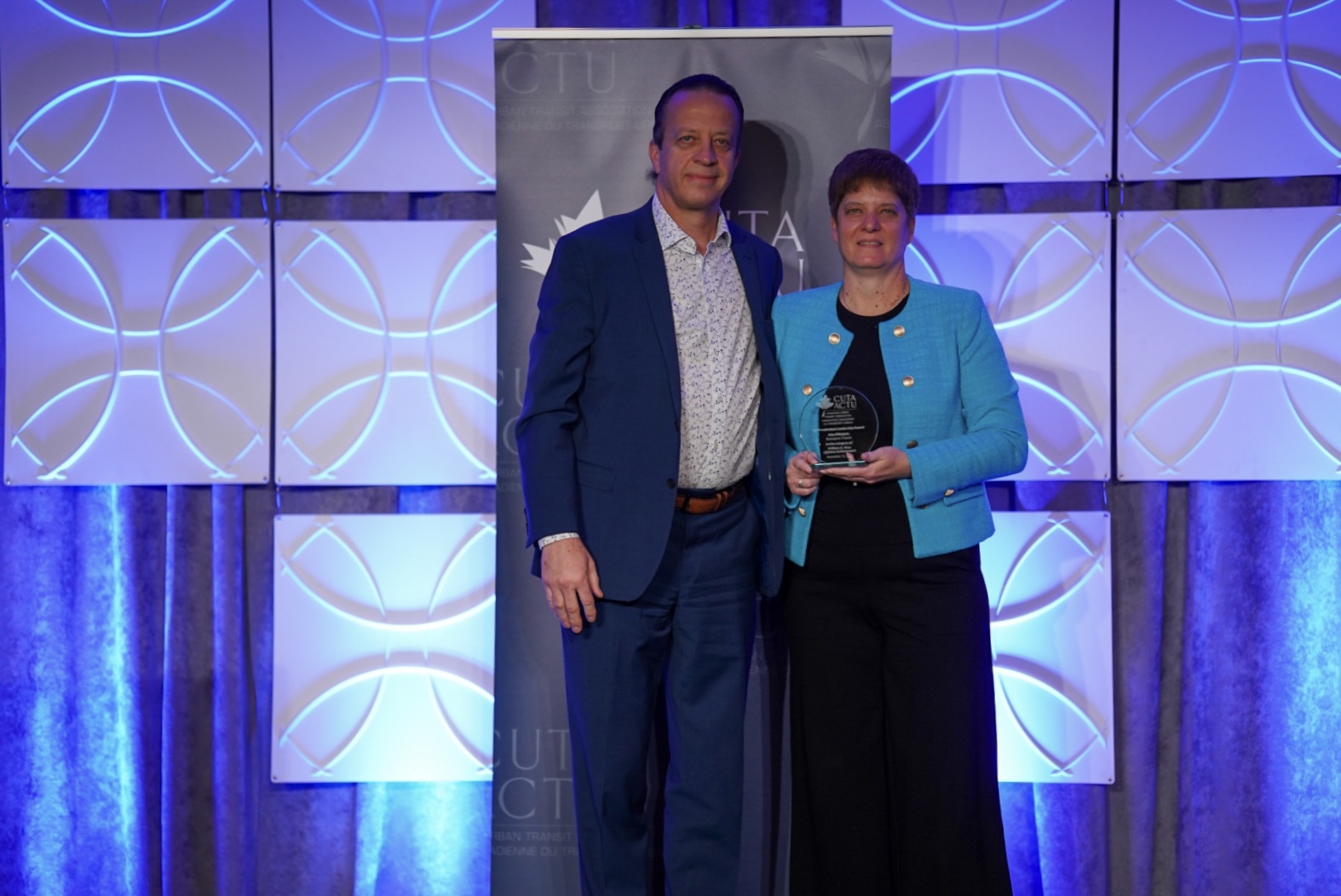 Alex Milojevic received the William G. Ross Lifetime Achievement Award at the 2023 CUTA Awards Ceremony.
Alex Milojevic boasts an impressive four-decade career in the transit industry, with over 30 years of dedicated service. His journey began as a Bus Operator at Mississauga Transit in 1990, and he steadily climbed the ranks, eventually becoming General Manager of Brampton Transit in 2017. Alex led a team of 1,300 employees and played a pivotal role in the growth of transit services in Brampton, making it one of Canada's fastest-growing systems with the largest operating budget in the city. Under his leadership, Brampton Transit achieved a remarkable 30% ridership growth compared to 2019, even amidst the challenges of the pandemic.
Alex's contributions to the industry are remarkable. He played a key role in the launch of PRESTO in Brampton and the Greater Toronto, and Hamilton, Area and introduced Brampton's revolutionary Züm rapid transit system, driving unprecedented ridership growth. He spearheaded the world's first Pan-Canadian Battery Electric Bus Demonstration and Integration Trial, showcasing his vision and planning expertise. Alex also played a pivotal role in the development of the Hazel McCallion LRT in Brampton. His dedication extends beyond Brampton Transit, as he served on the Board of Directors for CUTA and OPTA, chairing CUTA's Ontario Regional Committee. Alex has been a tireless advocate for the transit industry at various levels of government.
Alex is a strong advocate for transit funding and safety, instrumental in Brampton's purchase of 450 zero-emission buses, the CIB's largest ZEB financing commitment. He prioritized diversity and inclusion in the workplace, mentoring many in the industry and contributing to transportation standards for accessibility legislation in Ontario. Alex Milojevic's career has left an indelible mark on the transit industry, demonstrating innovation, leadership, and a deep commitment to public transit.