Retirement announcement: Brian Leck
Published April 27, 2021.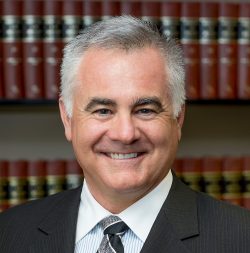 After serving at CUTA for 21 years as Honourary Counsel, and at the Toronto Transit Commission (TTC) for 31 years as General Counsel, it is with mixed feelings that we announce the retirement of Brian Leck.
In 2005, Brian was there when capital funding was brought forward by the federal government. Brian was there to shape the TTC's Fitness for Duty program. And Brian was there when Covid hit, working with CUTA's executive to secure $4.6 billion in emergency operating support.
Brian has demonstrated exceptional involvement in the promotion and practice of public transit. Putting in hundreds of volunteer hours, he has helped to build our association to what it is today.
A very special thanks to the TTC for sharing Brian and his team with CUTA. He has been an invaluable resource and will be sorely missed. Brian's last day at the TTC will be on April 30, 2021.