Webinars
CUTA hosts webinars on all things transit related—from zero-emissions technology to innovative strategies to combat Covid-19. Keep an eye on this space for upcoming webinars and how to register.
CUTA's 2022 Virtual Policy Forum
February 23 from 1:00 – 3:15pm (EST)
CUTA is pleased to again this year provide a platform for some of North America's leading transit and urban mobility experts to discuss the future of our industry. As the pandemic has demonstrated, it is crucial to maintain an open and cross-sector dialogue not only to keep transit running today, but also to ensure that the networks of tomorrow are more resilient, human-centred and climate-focused than ever before.
There will be two back-to-back panels – Please note the two separate registration links below (*bilingual attendees are encouraged to register for both sessions).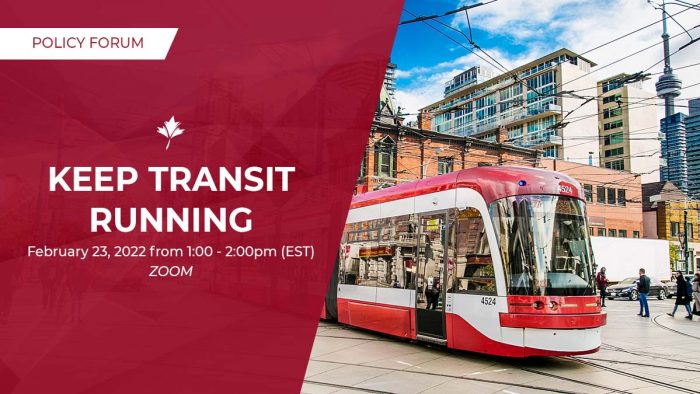 Register here
Previous CUTA webinars now available on YouTube
Check out the recordings for some of our previous webinars on our YouTube channel playlist. We will be updating this playlist regularly, so stay tuned!
View our webinar recordings